Super Powering Consumer Appliances Brands
IoT & AI cloud suite specifically crafted for Consumer durables and appliances brands, OEMs & ODMs.
Driven by mantra of "RoI with IoT", we add fuel to meaningful use cases with our Chip-to-Cloud IoT & AI product ecosystem.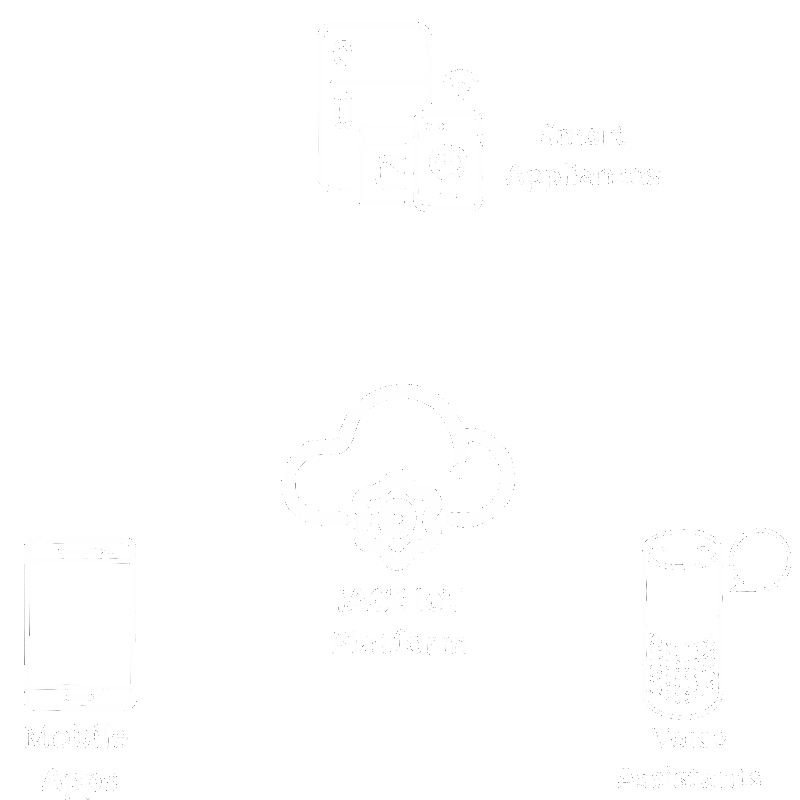 Our Product Ecosystem
IoTfy's Chip-to-Cloud IoT & AI Product Ecosystem
1
iACE IoT Platform
iACE IoT platform is built on a flexible and open device-agnostic architecture and supports various communication protocols, device schemas & workflows specific to various appliance and device categories.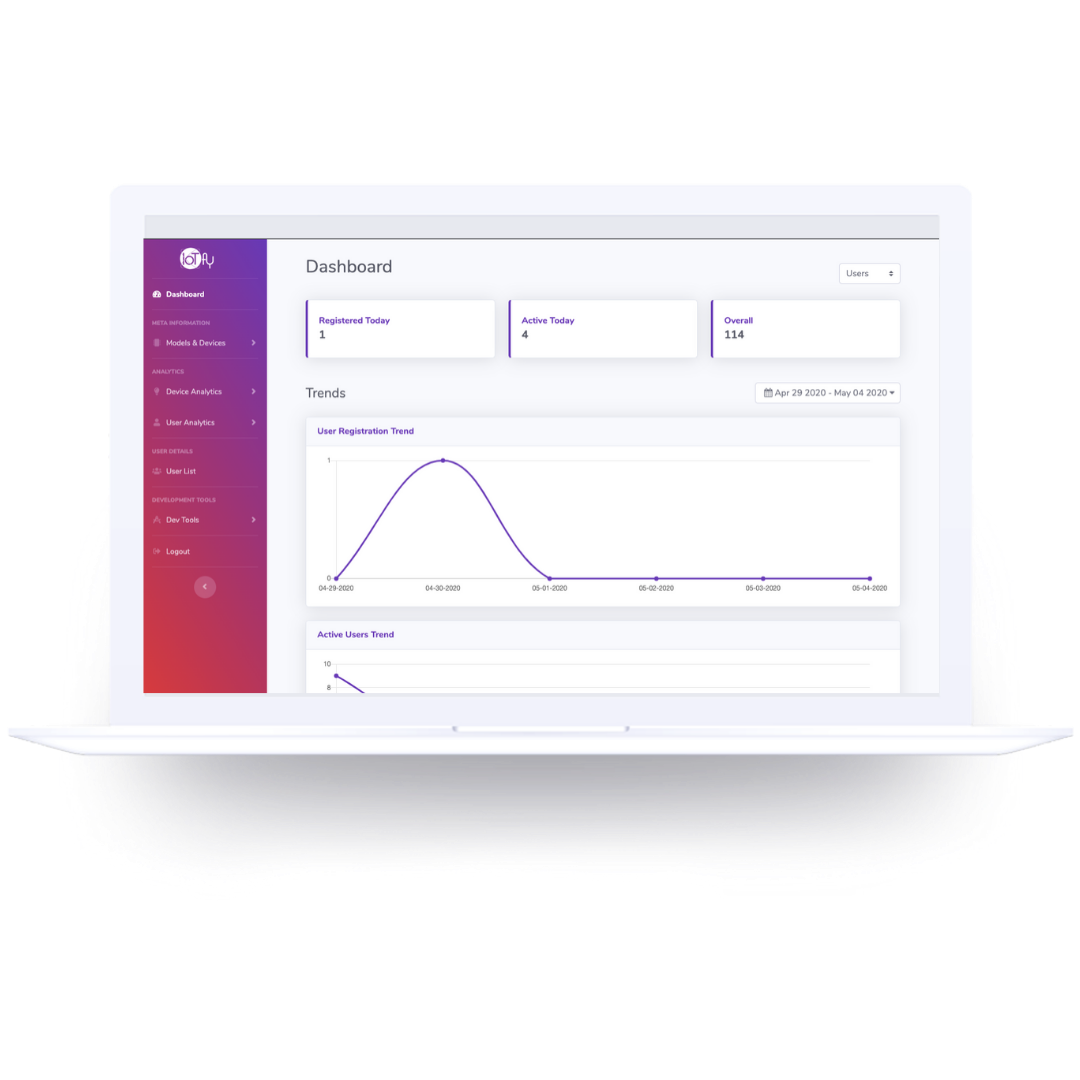 2
iota Device Operating System
iota Device Operating System is a RTOS that supports multiple device categories. iota supports multifarious WiFi modules that are available in the market, giving our customers the option to source hardware from vendors of their choice.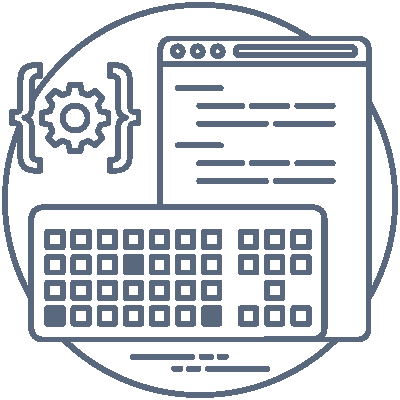 3
Mobile Applications
IoTfy offers white-labelled Mobile Apps for the end users, both for Android and iOS. Vernacular support is also available for the mobile applications.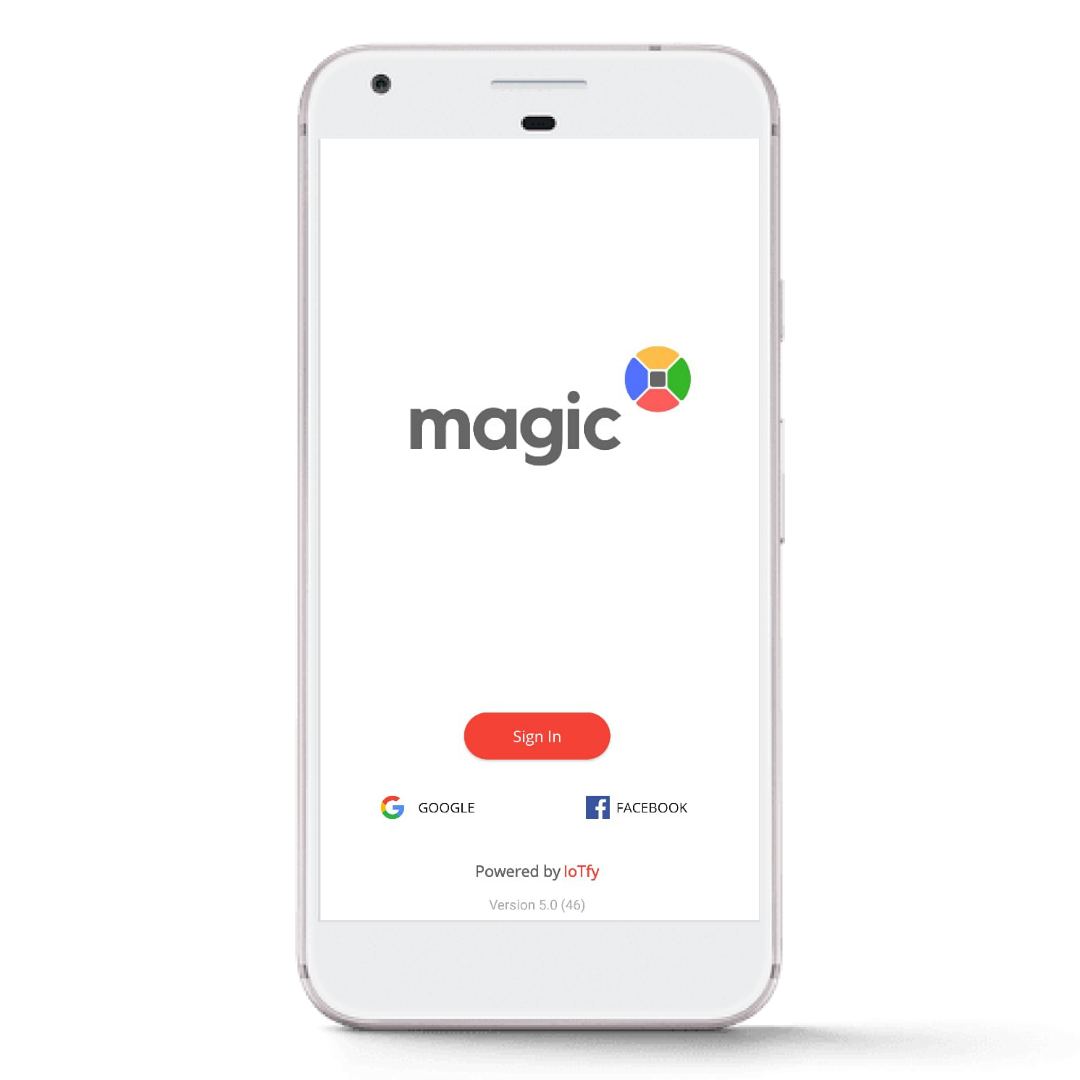 4
Voice Assistant Integrations
All the categories supported by iACE IoT Platform are compatible with Voice Assistants such as Google Home and Alexa. This provides the end users the flexibility to operate the device via voice commands.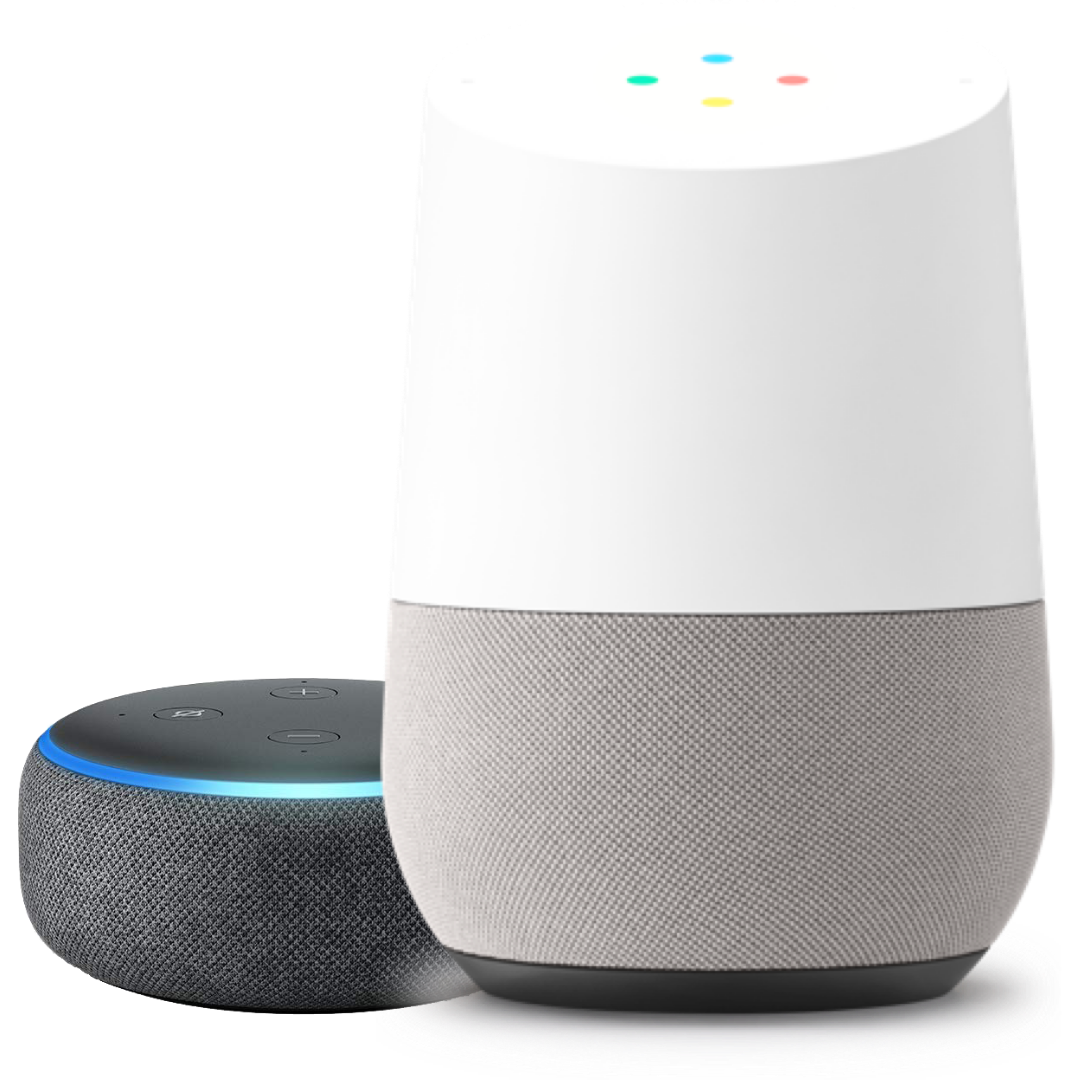 Secure & Scalable
Over 200 brands Globally trust IoTfy's secure and scalable IoT & AI Product ecosystem for their IoT and Smart Home products and appliances. App Screens
IoTfy's white label mobile applications supports all appliance categories making sure that your customers only have to download one app for all their appliances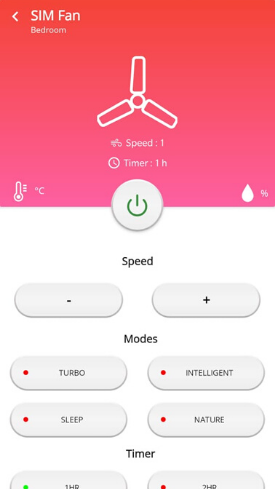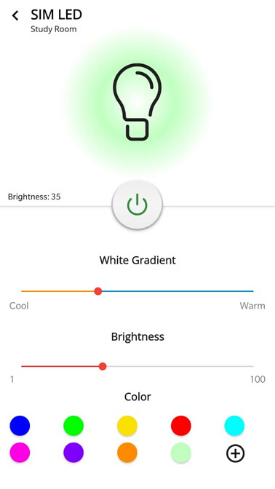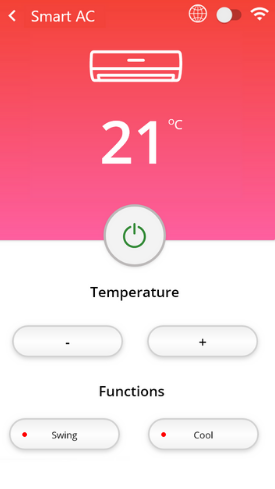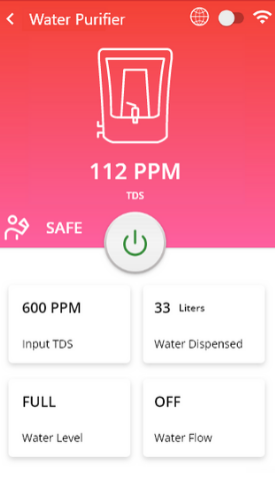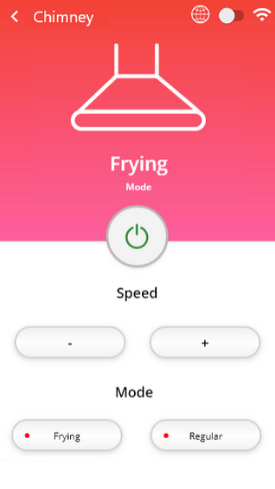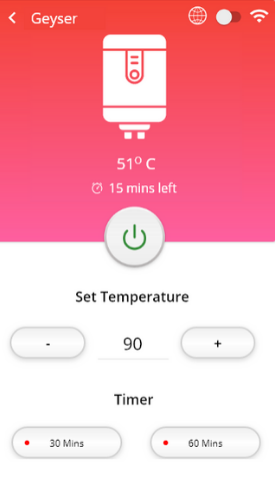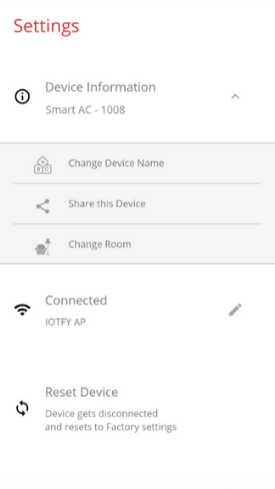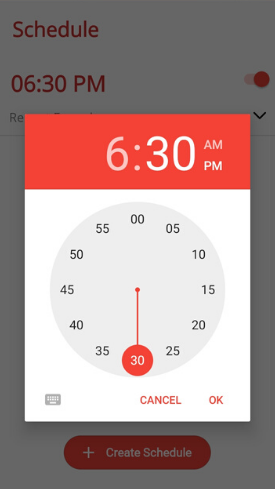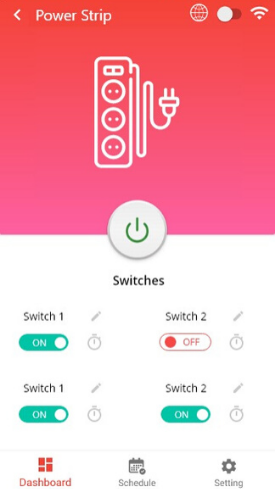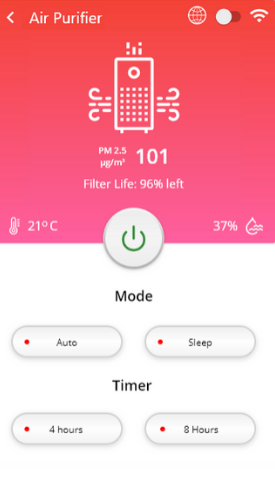 Available on iOS and Android
One App, All Appliance Categories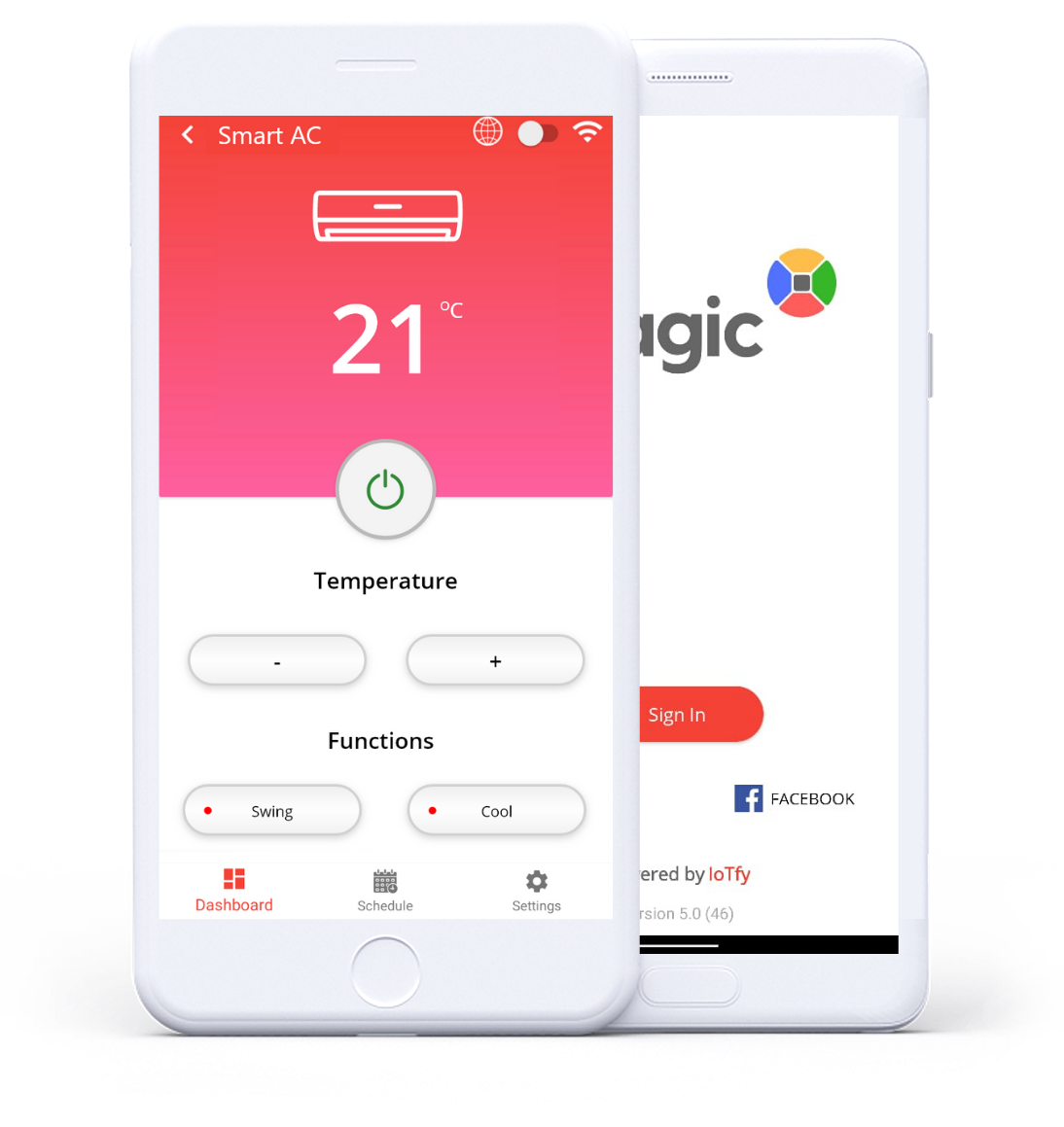 What People Say
Our focus on "RoI" and "Market Success" makes us a preferred partner for brands, OEMs and ODMs
IoTfy is a global vendor for Panasonic and we have been working closely with them for various innovation projects. We appreciate their attention to detail, zeal and commitment. We are happy with team IoTfy and they can be trusted to complete IoT projects on time with quality. Look forward to more successful projects together."

Manish Misra
Chief Innovation Officer, Panasonic
We have been working with IoTfy for over 2 years now for multiple product-lines and I have found them to be experts at what they do. Their team has ensured a transparent and professional environment and we are extremely satisfied. Happy to work together.

Nikhil Maheshwari
Associate Vice President, HSIL
We engaged with IoTfy for adding IoT capabilities to our product categories with a vision to stay ahead of the curve. Working with the team at IoTfy has been a pleasurable experience, as they are subject matter experts when it comes to IoT.

Kunwer Sachdev
Managing Director, Suvastika Solar
We have worked with IoTfy as our partner for a couple of projects and both have been successful. Their thorough knowledge, a talented & enthusiastic team, vast hand-on experience and focus on customer satisfaction have ensured a great experience for me and my customers.

Rohit Anand
Director, Wonder Fibromat Ltd
I've known Arpit and the team at IoTfy for the past 4 years. They have done some tremendous and cutting edge work in the Smart Home Appliances space. They are not only adept in finding out meaningful use-cases in our industry, but more importantly implementing such use-cases successfully.

Rajesh Bansal
Director, Fenda Audio